The holiday region of Val Venosta extends from the Reschenpass, where South Tyrol borders on Austria, to Castelbello. Surrounded by glaciated 3000-metre summits and with a valley floor covered by fruit orchards, it offers tours, trails and fixed-rope routes for all those who wish to discover the valley on their own two feet. To the east the Val Venosta borders on the Texel Group nature park, while in the west is the Stilfserjoch National Park, a paradise for walkers. Chestnut groves, orchard slopes, mixed and coniferous forests as well as lush green pastures alternate: the historic sites and unique vegetation is best experienced walking.
For walkers there are the Waalwege (paths along ancient irrigation channels), challenging glacier tours and trails of varying degrees of difficulty. The
Lyfialm
in the upper Martell Valley can be reached with little effort; or there is the 3½ hour walk with a climb of over 600 metres to the Zirmtalsee lakes and mountain hut. Experienced mountaineers will require several hours to reach the summit of the 3739-metre Weisskugel, even at top speed: for real adventurers (who must have the necessary climbing skills and alpine experience) there is the 3905-metre high peak of the Ortler. A walking trip to the
Messner Mountain Museum at Juval
or to the Reschensee Lake are both absolute musts in the Val Venosta; and, with no fewer than 83
dairy and mountain huts
, traditional refreshments are also guaranteed on every walk. One thing is clear: the Val Venosta is ideal for all – mountain climbers, hikers or ramblers!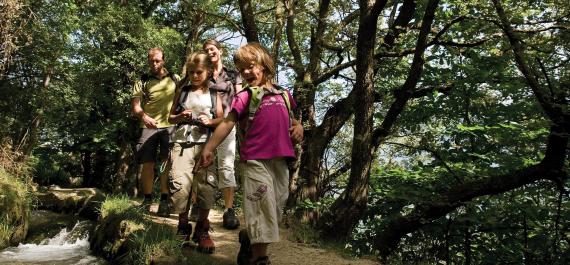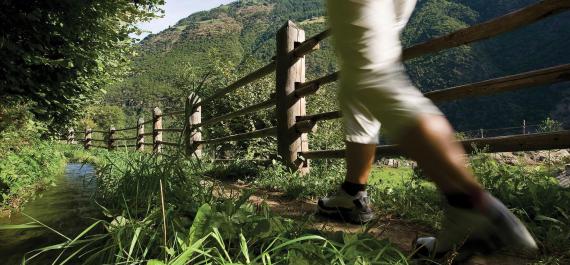 Reasons to enjoy walking in the Val Venosta
the Val Venosta boasts more than 300 sunny days a year
the mild temperatures mean a perfect walking climate
contrasting walks are guaranteed from the valley floor to high up among the glaciers!
over 83 huts in the valley
walking and climbing in the Val Venosta is possible up to an altitude of 3,905 metres